I'm not the only geek in this relationship, my fiancé is a much bigger geek then me. He plays Warhammer 40K, Dungeons & Dragons, World of Warcraft (since the day it was released), is a IT Engineer... oh and naturally a fan of My Little Pony as well. So naturally my man has to be geeked up on our wedding day. I came across some super geeky cufflinks that just suited him perfectly.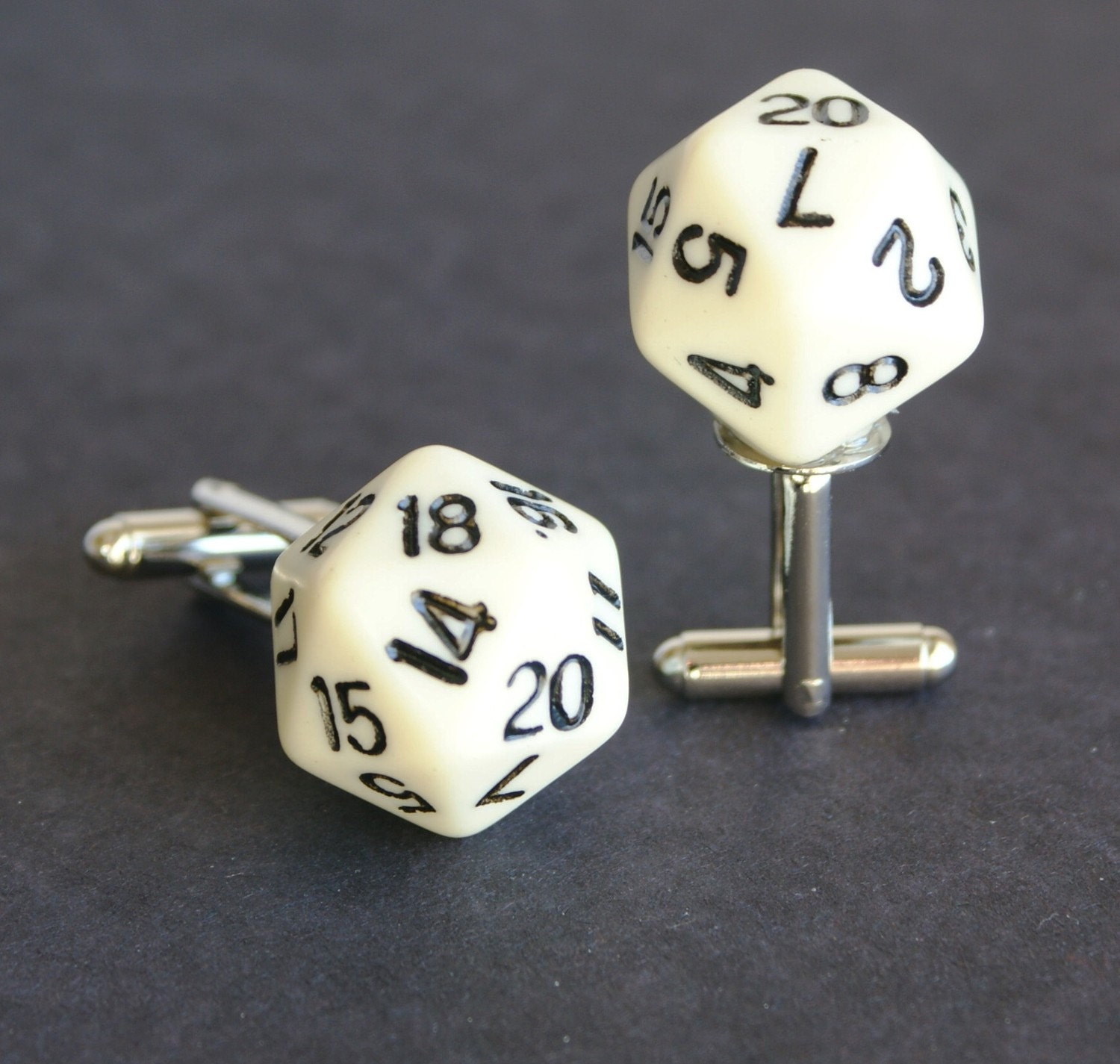 Etsy - D20 Cufflinks [link]

Etsy is a brilliant place for some great unique wedding ideas. Why not search the site and see what you find for your unique wedding?